NEW STICKY BE BUNDLES
Use code B2G150OFF when you buy 3 pairs of socks and get 50% off one pair!
Use code B3G1FREE when you buy 4 pairs of socks and get one pair for free! 

SHOP THE COLLECTION
We're here to celebrate YOU... 
...Choose a 'be' saying that will keep you motivated & inspire you to live your best life, everyday.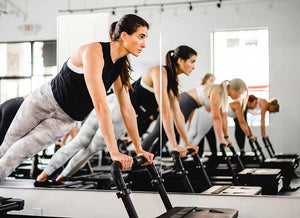 THE ORIGINAL STICKY BOTTOM SOCKS
Your Favorite Yoga, Pilates, Barre Socks
Sticky Be Socks makes the best non-slip, grip socks for yoga, pilates, barre, the gym, or cozy weekends at home. Our inspirational, grippy socks make the perfect gift for teens and adults of any age.
Shop Men
Shop Women
This section doesn't currently include any content. Add content to this section using the sidebar.
CHARITY
BE GIVING
We are a company that is passionate about the power of giving, that's why we've partnered with causes like Baby2Baby, Harrison's Heroes & Chords 2 Cure just to name a few.  Click the button below for more information.
Be Giving